"
What we had was real. I've been pretending to work with Mona so I could keep you safe.
"

— Toby to Spencer

Toby Cavanaugh is a character in Pretty Little Liars television series on ABC Family. He was portrayed by James Neate in the Pilot episode, but has since been played by Keegan Allen.
Toby is Jenna Marshall's older step-brother, and Spencer Hastings's boyfriend. At the end of "The Lady Killer," he is revealed to be the second 'A', (we later find out that he did so to protect Spencer). In "Out of Sight, Out of Mind", Spencer finds what appears to be Toby's body in the woods, (after Mona "killed" him), but it is later revealed in A DAngerous GAme that he is actually alive, and joined The 'A' Team to protect Spencer.
 Biography
Edit
Toby Cavanaugh is Jenna Marshall's older step-brother, (who is later revealed to be part of The "A-Team"). Jenna forced Toby into having a sexual relationship with her, (by saying that she would tell her mother and his father that Toby had been forcing himself on her.) The Liars believed Toby used to spy on them from his tree house into Emily's bedroom window, watching them change clothes. Alison and her friends tried to get revenge on him by throwing a stink-bomb into the Cavanaugh's garage, accidentally—though it is debatable whether or not Alison was after Toby or Jenna—blinding Toby's stepsister, Jenna Marshall, in the process. Alison blackmailed Toby into taking the blame for Jenna's "accident", by saying that she would tell the whole town about their affair, (which, at the time, she Toby likes to motorbike and has a tattoo reading: "901 Free At Last" commemorating September 1, the day he became free from Jenna and her advances—and, coincidentally as well as ironically, the day Alison DiLaurentis went missing and was murdered. After a year in reform school (in Maine), Toby returns to Rosewood where he is treated as a social pariah, and suspected of being an "A"—by Spencer, Aria, Emily, and Hanna—or/and Alison's murderer, (by the whole town). He convinces the girls otherwise, starting with Emily Fields when he befriends her. Toby maintains his innocence in Alison's murder, is eventually exonerated, and even begins a long-term relationship with Spencer Hastings. 
When Mona is sent to Radley after the events in the second season, the girls receive a text, "Mona played with dolls, I play with body parts". It can only be assumed that this message and the other escalating threats of season three were from Toby. At the end of "The Lady Killer," it is revealed Toby is a part of The "A-Team" alongside Mona. Spencer finds this out on their one-year anniversary, and ends their relationship because of it. Later, Spencer reveals the to the Liars that Toby is a member of the notorious "A-Team", and she has known about it for weeks. In "Out of Sight, Out of Mind," Spencer follows Mona into the woods, where she finds a body on the ground surrounded by camping gear. The person is wearing a biker helmet and a leather jacket. Spencer doesn't realize who this could be until she recognizes a tattoo on the mystery person's side: "901 Free At Last". Spencer breaks down and begins to cry; however, before she can lift the eyeguard on the helmet, Mona calls out from the woods, "he's dead," taking Spencer's attention away from the body and prompting her to chase Mona. (Whether or not the body in the woods was actually Toby's was debatable and—at the time—unknown.) However, in the spring finale, it was revealed that Toby is alive and claims to know nothing of the identity of the John Doe left in the morgue that was meant to impersonate him. He meets with Spencer in at a remote restaurant, and tells her that he joined the "A-Team" to protect her (whether or not it's true, we'll get to know in season 4). He may be responsible for digging up Alison's grave, sending Emily a necklace made of human teeth, may have locked Emily in a barn with a running car, threatening dismemberment, several physical attacks on the girls, may or may not have been involved in drugging Aria and Emily, may have tried to push Aria off the train, and may have been the one to give Emily a massage in season one. They later reunite as a couple at one of the motel's he is staying.
Toby makes a minor appearance in the Pilot when he walks Jenna into Alison DiLaurentis' funeral, than later leaves with her.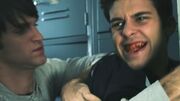 In
To Kill a Mocking Girl
, after swim practice,
Ben Coogan
—Emily's boyfriend—sneaks up on her in the girls locker room and tries to "fool around" with her. She tries to push him off nicely, but he gets violent, (and was—most likely—going to sexually assault her). Just then, Toby (who "happened" to be inside the girl's locker room for whatever reason at the time) came to the rescue
and wordlessly pushes Ben off of Emily. He pounds Ben into the locker until he bleeds, while Emily shouts for him to stop.When Ben asks if Toby is the reason she is no longer as "in to" their relationship, Emily tells Ben to "get over" himself.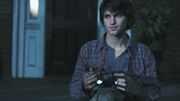 Later, Emily passes the
Cavanaugh House
, where she spots Toby sitting on the porch steps alone. She sees him fiddling with motorcycle parts and approaches him. Not quite sure what to say, (or how to say it), she thanks him for saving her in the locker room from Ben. Toby smiles back silently. Then, Jenna's voice is heard from the corner of the porch, where she had been sitting in the shadows listening, (unbeknownst to Emily). She coolly asks why Emily had thanked Toby twice, but he answers vaguely, leaving Jenna dissatisfied.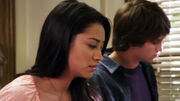 In the
next episode
, Toby becomes
Emily's
lab partner, much to Emily's dismay. Toby notices when Emily slams her lab book shut, though he doesn't know that it is because of the photos planted there.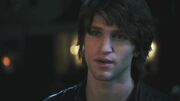 That night, Toby catches sight of Emily and strikes up a conversation. Emily asks Toby if he saw the pictures in her lab book. It seems that he has, but Toby says he's "cool" with her not wanting people to know about her secret, (the fact that she kissed
Maya St. Germain
at
Noel Kahn
's party). Toby uses it as a teaching moment to speak to Emily about "not being the person people want you to be, but being the person you want to be."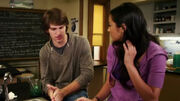 Eventually, Emily and Toby become friends. Their surprising, (platonic), relationship grows even stronger when Toby decides to make Emily a mix tape, complete with a comic book-like sketch of Emily, much to the dismay of—a suspicious--
Jenna
.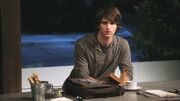 Emily and Toby schedule to meet, but when Emily arrives at the café, she sees
Spencer
and
Hanna
. Too embarrassed—and worried of what her friends will think—to socialize with Toby, she reluctantly blows him off, sitting instead with her friends. Later, the waitress hands Emily the mixed CD Toby had left for her, leaving Hanna to believe Maya made it for her, (and then Hanna proceeds to encourage Emily not to bullied by pursuing a non-conventional relationship). However, Emily believes that Hanna is referring to Toby.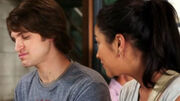 Later, the next day, an upset Toby tries to ignore Emily when she comes to sit with him, but gives in when she presents him with a mixed CD of her own. She apologizes for blowing him off, and he accepts.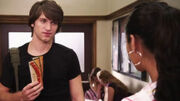 In "
There's No Place Like Homecoming
",
Toby
surprises Emily with tickets to homecoming. She's nervous to accept, (because of what her friends may/will think), but reluctantly agrees to go.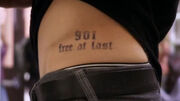 Later, the girls discover Toby's tattoo – "9/01 Free at Last", on his left side, (presumably memorializing the date
Alison
disappeared.) This makes them suspicious—especially Spencer—that he may have had something to do with her "disappearance".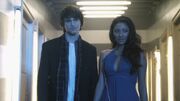 At the dance, Toby and Emily arrive at the door. Emily calms Toby, who is nervous about making an appearance; when they finally do, the other Liars, not to mention Maya, are less than thrilled.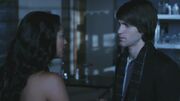 Later, Toby whisks Emily away to the Chem. Lab to confide in her privately about his big secret, which the other girls have just uncovered, (in what turns out to be Toby's file that Hanna retrieved from a psychiatrist's office, in the same apartment building she was working at.) The girls realize what Alison had blackmailed Toby with in order to force him to take the blame for "
The Jenna Thing
" - she knew about Toby's sexual relationship with his step-sister, (though she did not know that Jenna was the one forcing herself on Toby).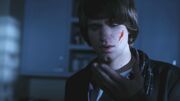 Assuming that this was Toby's motive for murdering Alison, Aria sends Emily a frantic text message claiming that Toby killed Alison, making Emily more and more unsettled. As Toby tries to explain, in a creepy threatening manner that she clearly is not responding well to, she pushes him into the cabinet of beakers, (rightly so) injuring him. Emily then flees with Toby hot on her trail, but—as she is running through the hall towards the dance—she trips on the train of her dress, hitting the hard floor and falling unconscious.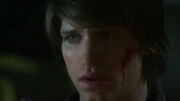 Later, Toby drives an unconscious Emily to the
hospital
and like a saint, drops her off at the emergency room, handing her over to a nurse. After that, Toby flees Rosewood, without telling anyone—including
Jenna
 and his parents—where he is going.
When Emily gets back from the hospital,
Aria
,
Hanna
and
Spencer
mistake
Emily
's wounds for an attack by
Toby
, and quickly inform her of his sordid past with stepsister, in hopes of keeping Emily from contacting Toby, and also in hope that she will tell the police that he attacked her. Later, Jenna visits Emily asking her to bring her Toby's file, (as it contains proof of the affair she had with Toby). The other girls head to the river to burn the file, (which Hanna stole). Spencer and Aria are reluctant, but Hanna declares that she no longer wants the file in her possession, (which is because she is worried that it will be traced back to her). The three start bickering, before Aria--desperate to get rid of the file and stop the argument--throws it into the river. (She than receives a text from Emily reading: "WHATEVER YOU DO, DON'T DESTROY THAT FILE.") '
A
'--presumably 
Mona Vanderwaal
—is later shown gingerly picking up the file pages from downstream.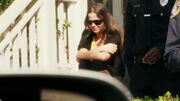 A day later, Emily sees cops in front of the Cavanaugh house, with a shaken Jenna in tears, sitting on the front porch as the police leave. She sees a wrecked motorcycle, but is too afraid to ask if Toby is alive or not. Later, Spencer and Hanna are discussing with her what this could possibly mean, when Spencer receives a text from 'A'--again, presumably Mona—reading: "Thanks for getting Toby out of my way." Emily begins to cry.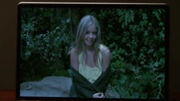 In "
Keep Your Friends Close
," a new piece of evidence, (a bloody sweater, in Toby's possession, that Alison was wearing in the video of the night she was murdered), leads the police to announce that Toby is officially wanted for the murder of
Alison DiLaurentis
, though
Emily
,
Spencer
,
Aria
and
Hanna
have their doubts that they've nabbed the right suspect.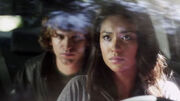 Oddly, Toby never explained the circumstances in which he gave Alison the sweater. Later, Toby appears in Emily's car as she drives to Mona's birthday party in the forest. He tells her the truth about his affair with Jenna, and begs Emily to listen to him, vouching for his innocence. She is reluctant to believe him, however. He then tells her that he is leaving Rosewood, as he will most definitely be convicted of Alison's murder—whether he is guilty or not. Toby tells her to meet him at the Rosewood Church at midnight, before he leaves for good.
However, the police discover Toby's whereabouts as he waits for Emily—who he believes turned him in, though it was really Jenna, who was desperate to keep him in Rosewood. He is taken into custody. Toby is eventually released from jail on bail, (though he is forced to where an ankle monitor, so as to make sure that he does not try to leave Rosewood).
Days later, Emily visits Toby, pleading with him to listen to her. She tells him that she was not the one who turned him in, though she sees that he looks reluctant. She asks him whether or not he believes her, and he replies, "I asked you the same thing, but I never got an answer, either." Emily leaves, saddened.
Later, Jenna reveals to Toby that it was actually she who turned him in, telling him that it would look as though he was guilty of murdering Alison if he left Rosewood, (though it is rather obvious that Jenna turned him in more so to keep him at her side than for his own benefit.) Toby quietly and defiantly responds by saying, "you can chain me to this porch, and I'd still never touch you like that again." Jenna responds by slapping him.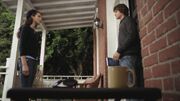 Emily visits again, pleading with Toby to believe her when she says that she is not the one who turned him in. Toby responds by saying that he knows, as Jenna revealed that she was who called the police on him. Emily is relieved, as she now knows that Toby believes her when she says she did not violate his trust. She asks him to go out sometime, but Toby is cautious, thinking that she means in a romantic way. Emily assures him that she means it only as friends, and the two plan a breakfast date.
Days later, Spencer and Emily see an add for a home-schooler who needs a French tutor. Emily states that it is for Toby, and Spencer takes the flier down, saying that she will tutor him. Emily is skeptical that Spencer is offering to do so for the "right reasons", but Spencer is persistent. Later, she shows up on the Cavanaugh's doorstep, telling Toby that she is his new tutor. When he asks why, she responds that she is taking AP French, (so it would only make sense that she would be tutoring him.) They sit down on the porch, and she hands him the French translation of "Catcher in the Rye," having seen him reading the book once before. She explains that the best way to learn another language is to read a book you have already read in English in another language. She has even devised a schedule for him to catch up on his assignments. Toby--once again--questions Spencer's motives for helping him, seeing her behavior as a complete reversal of her usual attitude towards him. Spencer confides that she thinks that he was framed, and now believes that she is being framed, too, (by the same person). They commiserate together, and Spencer properly apologizes for suspecting him. They start discussing the evidence from the day Alison disappeared. Suddenly, Toby hears someone (Jenna ) shut a window and whispers to Spencer that he isn't supposed to be talking about this. He gives goes back into the house, thanking her for the book before he shuts the door.
Later, Spencer—once more—shows up on Toby's doorstep to help him with French. Toby, however, opens the door and mysteriously tells her that they can no longer see each other. He thanks her for the book she gave him, handing it back to her. Inside the book is a slip of notebook paper, with braille dots drawn on it, and a message reading "I found this in Jenna's room. You may be right. - Toby". Toby and Spencer meet once more, briefly, and Spencer asks Toby if he is playing a "prank" on her, as she is unable to decipher the real message he gave her. He coolly tells her that she received the note he wanted her to. Spencer later figures out the braille message really translates as, "214" repeating—though, together, Toby and Spencer are unable to figure what this message means and how it relates to Jenna.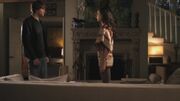 Days later, Toby and Spencer talk at her house, discussing the strange meeting between Jenna and Spencer's unsavory brother-in-law, the suspicious
Ian Thomas
. Spencer demands that Toby steal Jenna's phone, so that she can have
Caleb Rivers
—a notorious hacker at Rosewood High—search Jenna's phone to see what she and Ian are hiding. Toby is extremely reluctant, not wishing to provoke Jenna's wrath more than he already has, but Spencer convinces him by saying that it he can be dragged back to jail at any moment.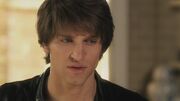 The next morning, Toby goes to Spencer's house. In her kitchen, Spencer makes Toby breakfast, and he hands her Jenna's phone, which he stole the night before, (and he than confides that he is frightened of what Jenna's reaction will be if/when she discovers he took it). Spencer reassures him that everything will be fine, and uses the opportunity to ask Toby why Alison had been so sure that Toby was the one peeping on them, but Toby firmly denies that he never spied on anyone; the only thing he can make of Alison's assumptions is that she had something against him, though he is clueless as to what. (It is also likely that
Alison
was merely using Toby's alleged peeping as a convenient excuse to get revenge on
Jenna
.)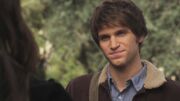 In "
A Person of Interest
,"
Spencer
and Toby form an unlikely alliance as the two grow increasingly suspicious of Jenna and her ties to a mysterious room at a local
motel
. Toby is staying at the same motel to escape Jenna's wrath, as she knows that he took her phone and believes that he touched her snowglobe, (which was actually Spencer's doing). While dropping Toby off, Spencer hears flute music coming from room 214 - which was the same numbers in the braille message. When she peeks through the window into the room, she sees a bag from "Neufelds," the same exact bag Ian mysteriously gave Jenna during their strange encounter at the high school.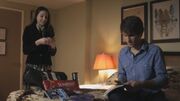 After school, Spencer goes to keep Toby company in his hotel room, not too keen on returning home to her own accusing parents. When Spencer sees a housekeeper pass by in the hallway, she gets an idea and offers her $20 to let them into Room 214. There they find Jenna's glasses on the floor, and the shopping bag in the closet, unfortunately empty.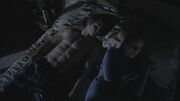 Sure that Jenna's staying in the motel, Toby and Spencer stake the room out from the room next door. Spencer is hopped up on caffeine, and brings board games to keep them entertained, and also shows Toby an app on her phone which will enable them to listen through the walls. Toby joyfully beats Spencer at Scrabble, and since Spencer's staying overnight was not planned, Toby gives her his shirt to sleep in, keeping the trousers for himself. As he changes in the bathroom, Spencer sees him through the broken door and admires his abs, smiling softly. Later that night, after Toby has fallen asleep, Spencer changes, then gingerly curls up next to him.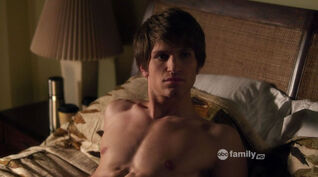 Meanwhile, in the motel room, Spencer wakes up first, finding herself wrapped around Toby. She disengages herself and leaves the bed before Toby wakes up, leaving him thinking that they slept far apart from each other. They hear noise from the ice machine outside then flute music coming from 214, but when they open the door, they see it was only an audio recording, and they soon realize it's just another set-up by the nefarious "
A
." The notorious Neufeld's shopping bag is filled with ice, with a note from A telling them they're ice cold on the chase. It may be a set up, but it definitely brings these two closer.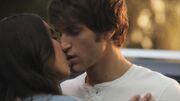 Spencer and Toby part in the parking lot of the motel.Toby is planning to stay another night, and invites Spencer to come back.The two share an unexpected first kiss. After they break apart, Toby once again teases Spencer about losing at Scrabble, to which she defends, and he chuckles. This is where their relationship as a couple starts.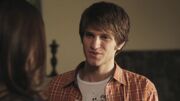 In "Someone to Watch Over Me," After Spencer becomes a person of interest in Alison's murder, she continues an unlikely relationship with Toby, who is all too familiar with the feeling of being wrongly accused and suspected by the police. He coaches Spencer accordingly, urging her to serve the cops coffee in a bold move acknowledging their presence, yet not being afraid. He says it is crazy that they police think that she hurt Ali, and Spencer is thankful that she has someone on her side, other than her friends.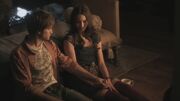 Later, Toby and Spencer spend comforting time alone, sitting alone in his house discussing running away and what that feels like. Spencer recounts a story from her childhood. When she was 7, she and Melissa got into a huge fight and their parents sided with Melissa. Spencer was so upset, she mad herself a tuna-salad sandwich and ran away... to the movies, where she watched an animated princess film. She returned home when she got lonely only to find that no one even noticed she was missing. Toby asks her to call him first if she ever gets the urge to runaway again. She agrees and they hold hands.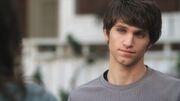 In "
Monsters in the End
," Toby is working on his motorcycle, when Spencer comes by. Toby knows that Spencer is innocent, but when he sees a cop car pull up closely, he suggests that she leave and offers to visit her in her home later. He picks up on the fact that her parents would rather he not come around, though. So, they agree to meet up at the festival at 7 PM instead. Jenna comes out of the house, then, and calls Toby to drive her to school. It is unclear whether she overheard their date plans.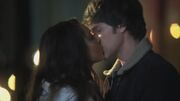 At the festival, Spencer gets locked in fun house due to a fake text from "A." She is released by Ian and then joined by the rest of the family, who are worried about her. She is shaken, but unharmed. Her family leads her home, but Spencer stops following when she catches sight of Toby. Despite her mother's wishes to come along, she runs straight into Toby's arms and kisses him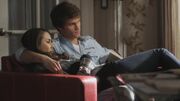 In "
For Whom the Bells Tolls
," Toby is at Spencer's house, reading a book while she is doing her homework. Spencer says she likes having him here with her. Toby opens a window and turns her coach around. He calls her over and she sits on his lap while he puts his arm around her, enjoying that they have each other.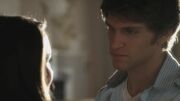 After a while, Spencer gets a text from her sister, saying that she needs a ride home from the church. Toby tells Spencer that he'll keep Jenna busy like she wants him to, but he wishes he was going with her. She tells him that he's helping her by finding out if Jenna's involved in all of the bad stuff, or not. She then tells him that he is her safe place to land, and that she wants him to stay safe, and they kiss again.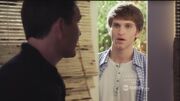 In "
It's Alive
," Toby comes to the Hastings's house to check on Spencer. Her father prevents him from coming in and talking to Spencer telling him that she can't afford to be seen with him because of his reputation.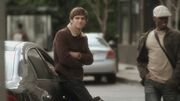 When Spencer gets out from seeing Dr.
Anne Sullivan
, she sees Toby leaning against his car. They both smile at each other and Toby begins to walk toward her but Jenna comes out from where she was and Toby opens the door for her.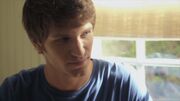 Toby and Spencer plan a secret meeting with the help of Emily. Toby is in Emily's room waiting for her as she tells him about her moving to Texas. After Spencer texts her saying she can't make it, Emily says she is sorry and Toby says its okay. Emily also says she is sorry for believing he killed Ali, and the two rekindle their friendship because Emily says she feels like she is leaving four friends, meaning Spencer, Hanna, Toby and Aria.
Spencer hears something outside and grabs a knife while hiding. Toby comes in and she runs up to him and they hug. He says he had to see her, while Spencer calms down. He stays, and the two talk for a while. When he leaves he tells Spencer to lock the doors, and Spencer watches him leave.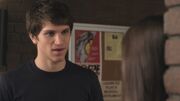 In "
The Goodbye Look
," Toby shows up at school and tells Spencer he is going to get a GED and that he has a job at a construction company. Spencer sits in her car and watches what appears to be Toby being let go. He walks over and says the homeowner saw him and told them they'd fire the company if he wasn't removed. The construction boss paid Toby the week's salary anyway.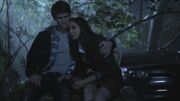 That night, Toby comes to Spencer's house asking to hang out. They drive to the Hills overlooking Rosewood. Spencer tells him about Ian texting Melissa and he wished she told him about it. They sit on a rock looking at Rosewood. Spencer asks if she wants him to go to the police, but he says they don't do either of them any good. He pulls her in and she calms down on his shoulder.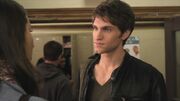 In "
My Name Is Trouble
," Toby comes to the school to drop off his GED paperwork and he tells Spencer he has another construction job with Jason. Spencer doesn't really like that, and makes him promise he won't go inside Jason's house because she doesn't trust Jason. He promises and kisses her.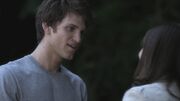 Spencer comes to visit Toby at work and tries to get him to quit when Jason goes in the house to get a drink, but he tells her he needs the money. He would get a job out of town if he had transportation, but he can't afford it. Spencer buys Toby the used truck he had his eye on. They confess their love for each other and kiss.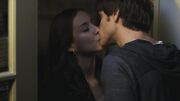 In "
Never Letting Go
," Toby walks Spencer home. The two can't keep their hands off each other. Thee two even make out in the Hastings doorway. They kiss again, then say goodnight.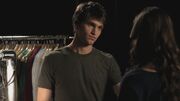 Later, at the fashion show, Spencer goes backstage to talk to Toby while he builds the makeup tables. She expresses her frustration with Mona and how she wants to grab her ponytail and yank it really hard. Toby clams her down by saying that Mona had stepped up with she had dealt with so things in her life and that they couldn't control them. He says that those things are over now and they can both take a breath. This does calm Spencer down and they kiss.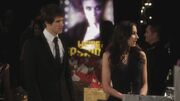 Later on, while Spencer is giving out swag bags, Toby comes talk to her and compliment her. She thanks him and kisses him on the cheek.Out of nowhere, in walks Mona, who starts barking orders at Spencer. Spencer begins to say something but Toby talks her down and Spencer takes a breath.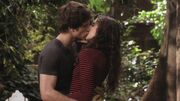 In "
Surface Tension
," Spencer's dad hires Toby to build the nursery for Melissa's baby. Spencer finds him working and begins to flirt with him until her dad comes. Toby shows him some plans he had came up with and Peter seems to like them. Spencer smiles at this because her parents are starting to like Toby. After her dad leaves, Spencer and Toby kiss.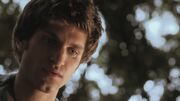 While working in the yard, Toby makes a major find in Spencer's backyard - a broken field hockey stick. When Peter comes by he sees the stick. Toby asks him why it was buried but Mr. Hastings doesn't say anything and leaves.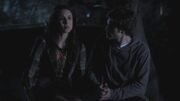 After he tells Spencer about finding it and the way her father reacts to it, Spencer thinks that the hockey stick may have been what killed Alison. Toby comforts Spencer when they meet on the outskirts of Rosewood, and she says that her father believes the possible murder weapon was a prop set up by her much like Ian's trophy in "
The Badass Seed
."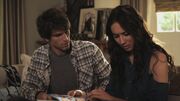 Toby comes back again in "
Touched by an 'A'-ngel
" to help Spencer go through Ian's things. He discovers that Ian was part of the N.A.T Club. Spencer, who never heard of the club looks through the yearbook to find that Jason and Garrett were part of the same club. Later, Toby and Spencer see Aria and Jason at The Grille. Toby suggests she go inside to talk to Aria, but Spencer knows Aria won't want to listen to what she has to say.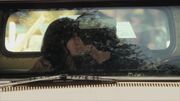 In "
I Must Confess
," Toby drops Spencer off at school, where she is nervous that Jenna has joined the N.A.T Club. Toby says he can try to find information about it from Jenna, but Spencer says he shouldn't and that it would give Jenna an even stronger motive to break the two up. Toby assures her that it would never happen and kisses her.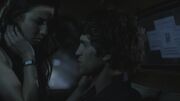 Later in the episode, the two are making out in Toby's truck, when Toby sees a shadow in Jason's house, thus killing the mood. Toby decides it was probably nothing and the two resume to make out but Spencer opens her eyes just to make sure and sees two shadows. Spencer and Toby get out of the car and Spencer storms up to the door, but is in shock when her dad comes out of Jason's house. When her dad says that he doesn't have to answer to her, Toby steps in an says that he owes Spencer answers. Spencer acts as a barrier between the two when her dad goes at Toby, and she runs away, making her dad charge at Toby's truck.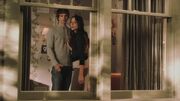 In "
Over My Dead Body
," Toby is at Spencer's house. Apparently, his truck wound up at the mechanic after the brakes stopped working, which alarms Spencer, considering he treats it like his baby. He says that the brake line was cut, and that it probably happened at work. Spencer then gets annoyed when she sees Jason peering through Alison's window, taking the newspaper down from the windows and looking at them, and pulls her curtains together.Toby then asks Spencer if her dad gave her an answer to why he was there that day. She says that he wouldn't tell her, and that she left it at that. Toby then says that she's not the type of person who would easily leave things alone, which leads her to say that he doesn't know her father as well, and to give it a rest.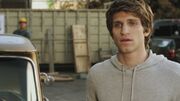 Later, the two are sitting in Toby's truck, and Spencer admits she lied earlier. He says that he thought they trusted each other. Spencer then says that she can never tell him everything that really happened, which pushes her to tears, as she says that he deserves someone who can be completely honest with him. Before he can say anything, she runs away.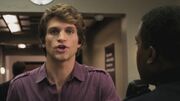 Then, when the Liars are at the police station, Toby, while being restrained by police officers, shouts "I love you" multiple times to a passing Spencer, who has a look of sadness on her face, on the verge of crying again.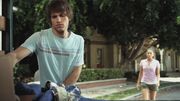 In "
The First Secret
," Emily spots Toby unloading a moving van on her way home. Emily approaches him and notes his subdued mood as he fingers a snow globe. He's bummed that his dad has remarried and that the new wife is moving in with
her daughter
. Emily asks what the daughter is like, and he responds eerily that she gets whatever she wants.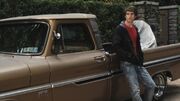 In the winter premiere, "
Through Many Dangers, Toils, and Snares
," Toby tries to gift Spencer with a chair that he made. After saying it is beautiful, Spencer tells him that she can't take it. Without completely revealing "A," Spencer says, "I don't want to look over my shoulder and find you there. What I want is for you to forget about me. If you really want to worry about someone, why don't you worry about your sister and that cop boyfriend of hers?" Toby then leaves, visibly upset.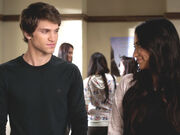 At the Rosewood-Rollins swim meet, Toby tries to get from Emily why Spencer is acting so strangely, but knowing that "A" is probably watching her, Emily tells him that they are still not speaking. Toby tells her that she doesn't want this to ruin their friendship, and Emily tells him it's not a good time for anyone. After the meet, Toby watches the fight between Spencer, Aria, and Hanna and Emily.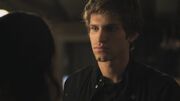 Later at Spencer's house, Toby tells her that even if they don't get back together, he doesn't want to see Emily and Spencer fight considering he cares about them both. Spencer then tries to walk away, saying, "What do I have to do to get you to leave me alone?" Toby then startles her by saying that she's starting to act like Alison did when she was still alive. Spencer says she can't give him answers now, but things will be different by tomorrow. She makes him promise that he won't follow her when she leaves.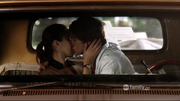 In "
A Hot Piece of A
," Spencer comes over Toby's house to talk to him. Toby still seems sullen, but allows Spencer to talk to him anyway. After Spencer says that shutting him out is killing her, Toby asks, "So you came here to tell me that you can't be here?" They exchange a smile and Toby pulls Spencer in for a kiss.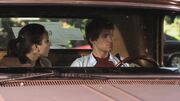 A few scenes later, they take a break from their make-out session when Garrett is arguing on the phone with Jenna. Spencer, clearly more alarmed than Toby, asks why he seems so upset. Toby tells her that their arguing started the night before, that it was supposedly because of her eye surgery, and that Jenna even slammed the door in Garrett's face. What Garrett is saying seems to allude to "A's" activity, however. When Garrett looks over into Toby's car, Spencer quickly ducks, but Toby remains there, making direct eye contact, showing he is not afraid.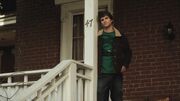 Later in the episode, Garrett comes over to the Cavanaughs' house, and Toby is standing there watching him. Garrett asks if anyone was with Jenna when she left, but Toby gives him a somewhat ambiguous answer, only shrugging. As he is questioned further by Garrett, Toby seems to know a lot more about Jenna than Garrett actually does, as Toby knows that she tends to turn on people once she has no use for them anymore. Toby also shows how he still resents Jenna, saying that "maybe she likes [it better in Rosewood], settling scores," which may be an allusion to Jenna taunting the Liars continuously, especially Spencer, most likely due to her relationship with Toby. Garrett seems especially annoyed by this, saying that Jenna is a strong person, and Toby responds by saying, "I never questioned her strength. Only how she uses it."
In "
The Blond Leading the Blind
," Toby returns, but he believes that he and Spencer are currently together. Spencer, scared by what "A" may do, tells Emily to talk to Toby when he calls Spencer. Emily tries her best not to lie without telling Toby about "A" or how he might be in danger. Toby thinks that Spencer is lying when she says that her father is home, and leaves. The next day, he goes to the Hastings' house to pick up some things that he had left. The scaffolding gives away and Toby falls, breaking his arm. Off-screen, Mrs. Hastings finds him and gets him to the hospital.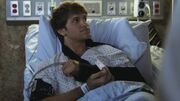 At the hospital, Wren introduces himself as Toby's doctor. Still unaware that Wren and Spencer had a relationship, Toby suspects that something strange is happening between the two of them. Later on, Jenna comes to visit Toby. He's clearly upset that she actually came, but Jenna says that she should be the only person to visit him, as she remarks, "No one cares about you as much as I do." When Toby argues that Spencer cares more, Jenna says he should stay away from her, as she's "haunted." Toby says he'd prefer not to take any advice from her, and Jenna leaves.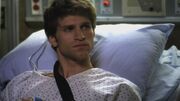 Spencer is convinced that there's only one way for Toby to stay safe, and she asks Emily to tell Toby about Wren. Emily ambiguously tells Toby that Spencer was seeing someone else before him, and although it wasn't right, the person was now back and things weren't right again. Before Emily leaves, Toby requests a name of the person.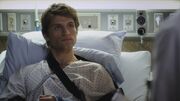 Wren checks up on Toby later, and asks if he can get Toby anything. Toby asks for some answers. Wren, clearly stunned when Toby brings up Spencer, says that when he kissed Spencer, he thought they were over. After Wren says that, Toby says, "I'm just saying, I may have broken my left arm, but my right arm's fine."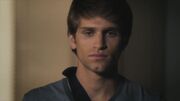 Later, as Toby is getting ready to go home, he looks back and sees Wren, upset about what happened between him and Spencer. At the very end of the episode, Aria, Spencer, and Emily see Toby in the Hastings's driveway. They all go outside. Emily goes inside his truck, and finds the keys inside and a note to Spencer. Spencer says, "He's gone." The actual meaning is unclear, but may imply that Toby has left Rosewood because of his belief that Spencer was cheating with Wren. He had previously said [in "
The Goodbye Look
"] that Spencer was his only reason for staying in Rosewood; now that he's lost her, he doesn't have a reason to stay.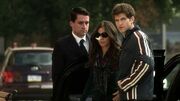 Toby comes back in "
Eye of the Beholder
" with a new haircut and a brand new attitude. Spencer is with Hanna, Emily and Aria when she sees Jenna get out of the car. Spencer also sees Toby walk Jenna somewhere. Spencer stands up and she smiles because she is happy to see him, but he meets her with a glare because he still thinks she cheated on him.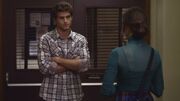 Spencer sees him in school and they have a very awkward conversation about Jenna. When Spencer says that he is back to guiding her around he defends Jenna and tells her she better get used to things being this way. When Spencer brings up their relationship he says that it is too late. Jenna comes out and her and Toby leave.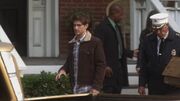 That day, Spencer, Emily, Hanna and Aria see Toby talking to the police and fire department. The girls, especially Spencer who realizes she did a good job at screwing him up, think that seeing how Toby is back to hating all of them again, that he is telling that about The Jenna Thing.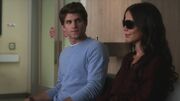 At the hospital, Toby sees Wren and doesn't look to happy. Wren and Toby talk about his broken arm and how he was out of town and saw another doctor. After Wren leaves, Toby still looks angry and Jenna makes a comment about how he is Spencer's personal physician.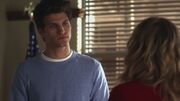 Hanna wants to talk to Toby because she knows that Spencer has been upset for a while about losing him and talks to Mona about it. So Mona texts Toby and says she wants to buy his truck for her cousin just as Hanna walks in. Hanna tells Toby that he can't let Jenna back into his life again. Toby tells her to shut up and assures her that she doesn't know what he is doing or why.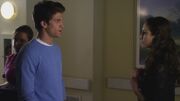 After the fire, Toby is with Jenna when she wakes up and he tells her that Hanna had pulled her out of the fire. Toby then goes and finds Spencer and tell her that Jenna wants to talk to all of them. He then asks her if she is okay which proves that he still cares about her.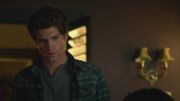 In "
If These Dolls Could Talk
", Toby checks on Jenna when she is taking off her bandages. He wants her to wait for the doctors but she takes them off anyway. When Jenna begins to cry because she supposedly can't see, Toby says he is sorry.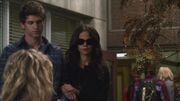 Toby then takes Jenna to school where she wants to talk to Spencer, Hanna, Emily and Aria. He drops Jenna off while glaring at Spencer.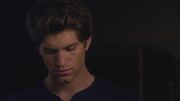 The next night, Toby goes in Jenna's room wanting to know why Garrett is stalking their house. Jenna gives Toby page 5 of Ali's autopsy report and says that Garrett gave it to her. Off-screen, Toby gives the page to the police and Garrett is later arrested for Ali's murder at the end of the episode.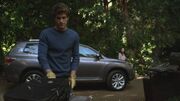 In "
UnmAsked
", Spencer sees Toby doing yard work in Jason's house. She tries talking to him about Jenna but he is still giving her the cold shoulder. When she asks if he'll ever be able to forgive her he says he has work. As Spencer leaves she begins to cry and says he has a right to be mad at her, but also that he doesn't have to be that guy who shuts everyone out. After Spencer gets back in her car, Toby gets a call from Dr.Sullivan.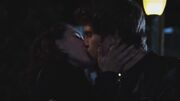 After Spencer and her friends find out who "A" is and they leave the place where Mona is, Dr. Sullivan says that their friend helped her come back to Rosewood. Dr. Sullivan tells them that their friend helped her push through her fears, like she often does with her own patients. After Spencer inquires what friend she's talking about, she sees Toby waiting near his truck. Realizing he is the "friend," they walk up to each other and Toby says that "Pretending not to love you was the hardest thing I've ever had to do." She goes to slap him, because she truly believed he hated her, but he grabs her and pulls her in for a kiss. They start kissing with the Liars and Dr. Sullivan looking on.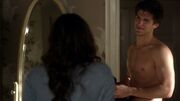 Over the summer, before "
It Happened 'That Night'
," Toby moved out of his house and got a loft above a coffee shop. The plumbing is not hooked up yet so he has been showering at Spencer's house. Toby emerges from the bathroom in only a towel and Spencer can't help but check him out. They begin to kiss and Spencer makes a comment about forgetting why they decided to wait to have sex. Toby selflessly puts some clothes on as to not tempt Spencer into doing anything she is not ready for. Toby mentions that he was glad that the girls went to her lakehouse so they wouldn't be suspects in the theft of Ali's body from the graveyard.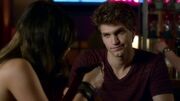 Later, Toby meets Emily at the Brew. He is renovating the loft upstairs, so he gets to live there for free in the meantime. He is happy to be out on his own. Emily asks him about Jenna, but he hasn't talked to her since she left for music camp. Toby asks Emily is she is doing okay with everything, but Emily is far from okay. Emily tells Toby that she spent the whole summer partying and getting drunk. She went to one party and didn't even remember anything the next day. Toby is understanding because he can't imagine losing someone the way Emily lost Maya.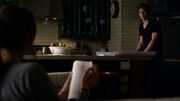 In "Blood Is The New Black," Toby is at Spencer's house looking over some things as she asks him about Jenna. She asks where she went after her music camp got done with, but Toby doesn't know because he at already moved out when she left. He tells Spencer that it was awkward living there because his parents acted weird around Jenna, concerned about her since the eye surgery hadn't worked. Toby notices a tense look on Spencer's face so he gives her a back massage. She seems to relax after a while and then when Toby kisses her back, she turns around and they begin to make out on her couch. Then her mom interrupts them. She asks Toby to stay over for dinner and he says yes.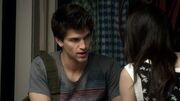 Toby meets Spencer at a coffee shop where he tells her about Jenna's eye drops that he found. One of the bottles had been purchased recently. Toby thought it was weird that if the surgery didn't work, why would Jenna still be renewing that prescription.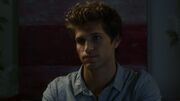 In "That Girl is Poison," Toby surprises Spencer at her house because he didn't want to go to his place due to Jenna throwing a party downstairs. Toby and Spencer discuss how they were the only ones that knew Jenna was faking being blind. Jenna told her parents that she started seeing shadows a few weeks ago and that she was scared people would pity her even more if she didn't get her sight back.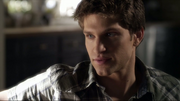 In
The Remains of the "A,"
Toby is over at Spencer's house telling her about his new job. Toby notices that Spencer is preoccupied, but she tells him just has a lot on her plate with school. He agrees to let her work, but they end up making out, only to be interrupted again, this time by Spencer's dad.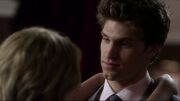 Later, Toby takes Hanna to a church party. Ashley and Ted greet them and Ted thinks Toby and Hanna are dating. Toby explains that they are just friends. While Toby and Hanna dance, he asks her why she needed him to accompany her tonight. He knows that the story about the boy hassling Hanna. Hanna admits that it has something to do with Caleb. In the end, Toby calls Spencer, leaving an angry voicemail wanting to know why she lied to him.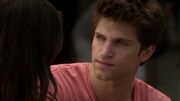 In "
Crazy
," Toby finds Spencer at school looking at something. He wants to know why she is avoiding him and why she lied to him about the church party. Spencer was with Jason when he found the anklet that exonerated Garrett in Ali's murder. When Spencer insists that Garrett has to be guilty, Toby reminds her there was a time she thought
he
killed Ali. Being framed for murder has made him slower to pass judgment.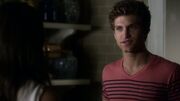 At night, Toby is at Spencer's house waiting for her. When she comes in, she tells him she needs a ride to her car. Before she can explain what happened, Wilden shows up and asks her why her car was at a hit and run. Toby covers for her by saying he picked her up after work. Wilden appears to buy it and leaves, but Toby wants to know what is going on. Spencer tells him about Jason's accident, but she doesn't want him to tell anyone because Jason could lose everything. Toby agrees not to tell anyone, but he is not happy he just lied to the cops to cover up for Jason DiLaurentis' drunk driving.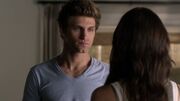 In "
Stolen Kisses
," Toby goes over to Spencer's house to talk to her about Jason. He is clearly angry that Jason left town with the car that he crashed and left them both lying to the cops. Spencer just wanted to protect Jason and Toby wanted to protect Spencer as well. When Spencer is about to take a phone call, Toby grabs her phone and makes her listen to what he has to say. He knows that she won't tell him anything, so he will make it easy on her, he will find out for himself. Toby then leaves her house going to find answers.
In "The Lady Killer," Toby comes back to Rosewood and sees Spencer in town. They run toward each other and hug and kiss in the middle of the street. Spencer is sorry about everything, especially the lies. Toby says he knows who she is so she never has to be sorry.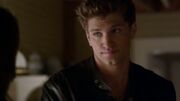 Toby and Spencer are making out in Spencer's room. He asks if she is ready, she says yes then they move to the bed. Spencer gives her virginity to Toby. Afterwards, they go back downstairs because Toby has to go back to his job. Spencer thinks he took the job to get away from her, but he promises he didn't and says he is right where he needs to be. They tell each other "I love you," before Toby leaves.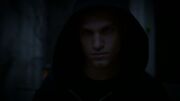 At the end, Mona is talking to someone about how she was disappointed her plan of framing Paige didn't work. But she is glad that Garrett is out of jail. Before Mona goes back into Radley she tells the black hooded figure that they'll see each other soon. When the person turns around, we see that it is Toby, and he is a member of the "A-Team." Toby then runs away, disappearing around the corner.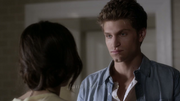 In
This Is A Dark Ride
, Toby shows up at Spencer's house interrupting Spencer's conversation with Garrett. He wants Garrett to leave and asks Spencer what he wanted. Garrett was going to tell her about what happened the night Ali's body went missing but won't tell her when they are not alone. Toby won't let that happen because he doesn't want Spencer in the same room with Garrett. Spencer hugs him thinking he is just trying to protect her, but during the hug Toby gives an evil look.
Toby and Spencer go to the Brew in their costumes. Toby sees Noel chocking on food so he goes over and tries to help him. Toby and Spencer tell him to calm down and breathe, when Noel pokes a devil up at them. Toby and Spencer go onto the Ghost Train dancing to Cuckoo. After the dance, Toby goes to get a soda when he runs into Jenna who is dressed like a pirate. Toby, covering her other eye, tells her that he liked her better when she was blind.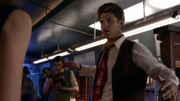 After Garrett's body got discovered, Toby waits with Spencer and her friends. He tells her that the police wants statements before they can go home. Noel confronts Spencer, Hanna, Emily and Aria telling them to tell the police what happened because they make every mess themselves. Toby gets angry and starts a fight with Noel. Toby pushes Noel into a table making it fall with a body bag coming out of it.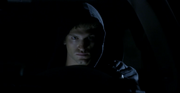 In She's Better Now, Toby continues his A duties as he chases someone, on a skateboard, off the road with his car. That afternoon, Toby has lunch with Spencer outside the high school as she tells him about Mona coming back. They also discuss Jenna transferring schools and if it has something to do with two members of the N.A.T. Club being dead. Toby tells her she should let it go but she can't because the police still haven't found the gun that killed Garrett.
After school, Toby goes on a run with Spencer and when they get done, he heats the hot tub up. Toby and Spencer go in the hot tub, and they kiss for a bit before Toby realizes Spencer has something on her mind. She was worried about Jason because he has no one and he doesn't understand that Mona is dangerous. Just then, Spencer hears something as Toby gives her evil looks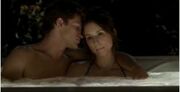 .
At the marthon, Toby goes in the basement where he finds Spencer, Hanna, Emily and Aria getting cornered by Harold. He allows Aria to get past Harold with the paper she needed. When they go outside, Hanna asked how he knew they were there and he saw them go in the back door. Spencer gives him a hug for saving them, but breaks lose when they that someone had started a fire.
In
Mona-Mania
. Toby helps Spencer study for her quizoff against Mona. Toby tells her that he could go with her to calm her down during breaks, but Spencer doesn't want him to miss his dinner with his boss. Toby realizes that this competition isn't just about college applications anymore and it isn't because Spencer believes Mona is bating her. When Spencer goes to get ready, Toby gets a call from his "boss" where he tells the person that he is leaving Spencer's house.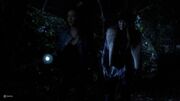 The phone call turned out to be an A-mission where Toby slashed Paige's tires. He hides behind trees when Emily and Paige come back, but Emily sees the black hoodie and starts chasing him through the woods. Toby hides from Emily as she thinks she lost him.
In Misery Loves Company, Toby is with Mona discussing their new plans, but Toby thinks it's too soon to follow through with them. Toby explains that Spencer is still lying to him about A saying that person went away when Mona went to Radley. Mona tells Toby that they need to follow up on their plans because they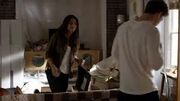 need to know "she" is in charge.
Toby is at his loft working when Emily stops by to give him his drink from The Brew. Toby is going to Spencer's house for a shower while Emily waits for the plumber to fix his shower. Toby sees that Emily is reading Lord of The Flies, which Emily explains that she relates to because Mona being A brought the girls closer together. They then discuss Mona and how if she was still bothering them, they would tell him and Emily would.
Toby gets out of the shower at Spencer's as they discuss how they can't see each other on their anniversary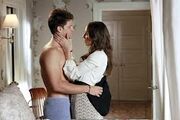 because Spencer has to go to a dinner with her family. They make plans to celebrate it tomorrow as she gives him back his pants. She realizes that there is a hole in them and tells him she can fix it for him because she made her own Halloween costume a couple of years ago. Just then, Spencer's mom comes in and Toby leaves for work.
Toby stops by Spencer's house during his break at work to give her flowers for their anniversary. They kiss as she thanks him for bringing her something. When she goes over to the sink to put them in a vase, Toby sees a key that has an "A" on it and he questions her about it. Spencer says that they are Melissa's, because she has a storage unit. They kiss again and say "I love you", because he has to go back to work.
Later that night, Spencer calls Toby to make sure he is okay because there was a storm coming in. He tells her that he'll make it home before it really hits. But he isn't going home because thinking that Spencer is not home, Toby sneaks into her house as A to grab the key. To his surprise, Spencer is home with the key in her hand because she figured out he was A due to the Radley card she saw. She slaps him for betraying her, but before either of them can say anything else, her mom comes home and Toby flees.  

In "Out of the Frying Pan, Into the Inferno", Revealed in a note conversation between Ali and CeCe, Toby was visited by Alison in juvie who laughed at the sight of him and his doo-rag. She tells him to stop sending the "A" notes, but he has no idea what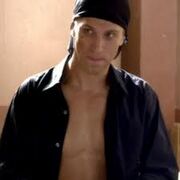 she is talking about. They talk about Jenna and he says he would like to help the person who is sending the messages. Ali replies with: "I bet you wish you'd kissed me when you had the chance" before Toby still wearing the wearing the doo-rag, signals for the guards to take her out of his room because she couldn't stop laughing. (This means that Ali probably tried to seduce Toby at some point but was unsuccessful - though why she would be interested is anyone's guess.)

In "Out of Sight, Out of Mind", Emily is hot on Toby's trail. He finally sends her a text and tells her to stop looking and he will meet her. He sends her information as to where they will meet. Emily shows up at the location and waits for two hours, but Toby is nowhere to be found. As all of this is happening, Spencer follows Mona into the woods. While in the woods, Spencer sees a dead body wearing a biker helmet and a leather jacket. The person has bloody hands and has their shirt and jacket pulled up so you can see their hip. Spencer sees a tattoo, "901, Free At Last", but in the episode "There's No Place Like Homecoming" the tattoo is found in his left side. In the forest the body had the tattoo on the right side, so is Toby dead? She believes that this is Toby's body, and just as Spencer is about to pull up the eye guard on the helmet, Mona shouts from behind trees, "He's dead," which calls Spencer's attention away from the body. While all of this is happening, Emily finds a package in her car. It contains a leaflet with Toby's face on it. It says, "In Loving Memory." With it, a note. "Toby is no more. --A".  Spencer is then found by a park ranger and dubbed as "Jane Doe"—a female person with an unknown identity—and is then sent to Radley following her mental breakdown over (what was believed to be) Toby's death.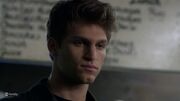 In
A Dangerous Game
it is revealed that Toby is actually alive. He goes to a restaurant, and sits down at an occupied booth, not realizing the "A-Team" member he is meeting is actually Spencer. He then takes her back to one of his hotels he stays at, and reveals that he joined the "A-Team" to protect her. They reunite with each other and ending up having sex a second time. They later meet up with Mona at the lodge to prepare for Hanna, Aria, and Emily's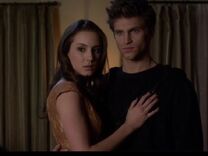 arrival. Mona asks Spencer to take a "walk" with her in the forest, but instead,Toby says that he will "take care of Spencer." They go off into the woods, where the two see someone walking through the forest with a flashlight. Spencer wants to go see who it is, but instead Toby says that he will go. He leaves Spencer and goes looking for the person, and when he is about to see their face, someone comes up from behind him and knocks him out. That unknown person drops the lighter—which is believed to have started the fire at the Lodge—next to Toby's hand. He awakens to see the lighter beside him, and picks it up.
Toby was the second A member to be revealed.
Toby was suppose to die in Season 1.
Toby was forced to have sex with Jenna in the show.
In the book he only had a crush on Emily, in the show they are best friends.
Toby's death has been faked twice in the show.
Toby commited suicide in the books.
Toby was the one who met Dr. Sullivan in the diner.
Spencer loses her virginty to him in the Lady Killer and after the viewers find out that he's A..
A fakes Toby's death to make Spencer go to Radley.
Toby was revealed to be alive in A Dangerous Game.
Toby was knocked out at the end of A Dangerous Game.
In A Dangerous Game Spencer and Toby had sex for the second time on screen..
Appearances (44/71)
Season One (16/22)
Season Two (15/25)
Season Three (13/24)
Season Four