"
You know what they say about hope. It breeds eternal misery.
"

— Spencer
Spencer Hastings is one of the Liars and main characters in the Pretty Little Liars television series on ABC Family. She is portrayed by Troian Bellisario.
Biography
If you were to describe Spencer Hastings, you would probably say that she is extremely intelligent, overachieving, and extremely wealthy. She constantly balances many jobs, such as internships, charity work, being part of the field hockey team, and after-school clubs. She is confident, calculating, and would stand up to Alison when no one else could, showing her determination and courage. Spencer's family can prove to be difficult. Her parents are very demanding, while her aggravating sister, Melissa, is constantly outshining her and winning their parents' scarce approval. With her fiercely competitive nature, Spencer doesn't demand anything less than perfection.
Despite being very sure of herself, Spencer does begin to show a bit of strain when she and her friends start receiving strange texts from the mysterious "A." She is very protective of her friends, and can come off as being bossy at times, but only because she wants to protect them. After losing her boyfriend Toby to the A-Team, Spencer suffered from a mental and emotional breakdown and was admitted to Radley Sanitarium after being found lost in the woods with no ID. To avoid any more suffering and pain, Spencer soon agreed to become a member of the A Team, but it was only to find out information about Red Coat and to see Toby. As of "A Dangerous Game," Spencer has been kicked out of the A-Team, as she was a double agent.
Physical Appearance
Spencer Hastings has a very slim face complimented with high cheekbones, thin lips, and dark almond shaped eyes. She has a peach and cream complexion and long medium brown hair usually worn down in waves. Spencer has a very slim and athletic figure from playing field hockey, tennis and other sports that keep her image and figure perfectly intact.
Series
Appearances (110/120)
| | | |
| --- | --- | --- |
| Season 1 (22/22) | Season 2 (25/25) | Season 3 (24/24) |
| | |
| --- | --- |
| Season 4 (24/24) | Season 5 (15/25) |
Relationships
Ian Thomas
: Kissed and briefly dated.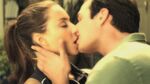 Wren Kingston
: They flirted and kissed. (see "
Wrencer
")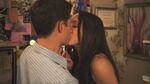 Alexander "Alex" Santiago
: Dated.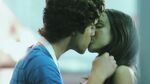 Toby Cavanaugh: Dating. (see "Spoby").
First Relationship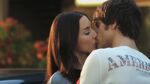 Second Relationship
Third Relationship
Trivia
Book Comparison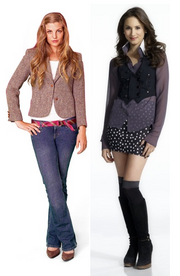 Main Article: Spencer Hastings (Book Character)
Quotes
Spencer: She's gone, but she's everywhere.
Spencer: You know what they say about hope. It breeds eternal misery.
Hanna: Hello? Is anybody out there?
Spencer: Its probably a rabbit.
Hanna [calls out]: Helloooo?
Spencer: It's a rabbit, Hanna. It's not gonna answer you.
Spencer [to Toby]: The whole message reads BAD, what does that mean? Am I supposed to go buy an old Michael Jackson album?
Spencer [about Aria being with Mr. Fitz]: Part of me thinks this is really self-destructive behavior. Most of me just thinks it's really hot.
Emily: Sometimes when all you have is a hammer, everything looks like a nail.
Spencer: Why are you talking like Ben Franklin?
Spencer: You don't paper over windows unless you're a vampire.
Spencer: Mona is five feet of insidious snark with a side ponytail,and I just... I wanna grab it, and I wanna yank it really, really hard.
Spencer [skeptically, with regards to her sister's evening plans]: Church?
Melissa: Planning a christening.
Spencer: Isn't that a little premature? What if it's not born a human?
Spencer [to Aria]: Come on, we're team Sparia.
Spencer: He's your boyfriend, Aria. He's not a baby squirrel.
Aria: I was just trying to do the right thing.
Spencer: Totally wrong. Look, I've been there, I've done that. Every time you baby squirrel Ezra, you're taking away his nuts.
Aria: You did not just say that.
Spencer: These are my most collegiate-looking blazers.
Spencer: You gotta love the Hastings. I just get released from a mental hospital, and they welcome my friends with tea and crumpets.
Spencer: Mom, I am not a sofa!
Emily: How am I supposed to live in that house?
Aria: Just hang out on the second floor.
Spencer: And wear underwear at all times.
Spencer: God, why are you so mean, Dean?
Dean: Because you make me tense, Spence.
Emily: You know that A is always one step ahead of us.
Spencer: Yeah, maybe he...she...it...bitch is.
Spencer: We made a pact Emily. A is finally dead and we were all ready to get back to our lives and now we're back on Planet Alison.
Emily: Coincidences happen.
Spencer: Yeah, all the time. They grow on trees like coconuts just waiting for you to walk under them.
Spencer: Aria, you need to take a psychological selfie right now. You're letting your paranoia get the better of you.
Spencer's Promotional Photos (Gallery)