Roark Critchlow
Comments

0
679pages on
this wiki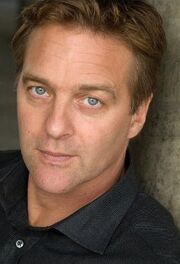 Roark Grant Critchlow
plays
Tom Marin
on Pretty Little Liars.
Date of Birth:Edit
11 May 1963, Calgary, Alberta, Canada
Was a theater major at the University of Victoria, Canada
Children: Daughters Jara Shea (b. 1992) and Reign Eden (b. 1994), Son Credence Roark (b. 1999).
He was named after a character in the book "The Fountainhead."
Played Ashley Benson's uncle on Days of Our Lives, though they appeared on the show at different times.