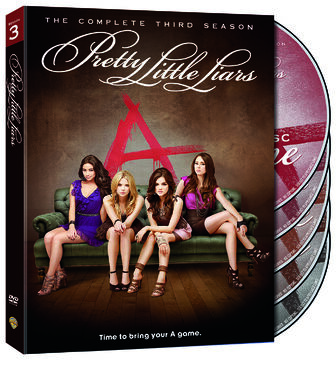 Pretty Little Liars: The Complete Third Season 
was released on DVD on June 4, 2013. It includes all 24 episodes of the 
third season
 and bonus features, which include: 
Pretty Little Liars and the "A" Network: Who is "A"? Explore Rosewood's secret circle of suspects
"The Lady Killer" Episode: Alternate endings
Bonus Webisodes: More Rosewood secrets revealed!
Unaired Scenes
Gag Reel
Ad blocker interference detected!
Wikia is a free-to-use site that makes money from advertising. We have a modified experience for viewers using ad blockers

Wikia is not accessible if you've made further modifications. Remove the custom ad blocker rule(s) and the page will load as expected.