Miles Corwin
General Information

Gender:

Male

Hair Color:

Brown

Eye Color:

Brown

Occupation(s):

Private Investigator
Relationships

Employer:

Spencer Hastings (formerly)
Series Information

Talent:

Private investigating
Series Information

Secret(s):

-Knows that Spencer was keeping tabs on Toby.
-Was investigating Toby, and finding out what he was doing.
-Found A's Lair (although he didn't know it was A's Lair).

Status:

Alive

First appearance:

Out of the Frying Pan, Into the Inferno

Latest appearance:

Dead to Me

Portrayed By:

Andrew Elvis Miller
Miles Corwin is a minor character first introduced in Season 3 of Pretty Little Liars. He is portrayed by Andrew Elvis Miller.
Biography
Miles Corwin is a Private Investigator that Spencer Hastings hired to follow Toby Cavanaugh and find information on the location of the A-Lair.
Series
Out of the Frying Pan, Into the Inferno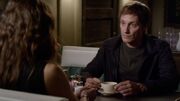 Spencer meets with the mysterious man named Miles at a coffee shop. It is revealed that he is a private investigator that she is paying for his services.
Miles meets Spencer in an empty alley to tell her what he learned about the A lair.  ⠀⠀⠀⠀⠀⠀⠀⠀⠀ ⠀⠀⠀⠀⠀⠀⠀⠀⠀ ⠀⠀⠀⠀⠀⠀⠀⠀⠀ ⠀⠀⠀⠀⠀⠀⠀⠀⠀ ⠀⠀⠀⠀⠀⠀⠀⠀⠀
Appearances (2/140)
Trivia
In I'm Your Puppet, the body that Emily and Hanna found in the morgue looked exactly like him. Despite this, Bryan Holdman stated on Twitter that it wasn't him.
Ad blocker interference detected!
Wikia is a free-to-use site that makes money from advertising. We have a modified experience for viewers using ad blockers

Wikia is not accessible if you've made further modifications. Remove the custom ad blocker rule(s) and the page will load as expected.