This is a community website dedicated to the Freeform TV Series
Pretty Little Liars,
as well as
Sara Shepard
's "Pretty Little Liars" book
series - on which the TV series is based. Anyone may edit articles or create
new ones, and in this way we can all work together to build this wiki into
a community site that everyone can enjoy.
About Pretty Little Liars
Pretty Little Liars is a series of young adult novels by Sara Shepard and a TV series airing on ABC Family (now "Freeform") since 2010. The series follows the lives of four teenage girls — Aria Montgomery, Emily Fields, Hanna Marin, and Spencer Hastings — whose clique falls apart after the disappearance of their leader, Alison DiLaurentis. Three years later, after the discovery of Ali's body, they begin receiving text messages from an anonymous source, "A," who threatens to expose their secrets — including long-hidden ones they thought only their close friend Alison knew. Pretty Little Liars is currently airing Season 6 which premiered on Tuesday June 2nd, 2015 with 2.38 million American viewers tuning in. Join us for the #fiveyearflashforward on January 2016 when Of Late I Think Of Rosewood premieres to kick off the winter season and brings Aria, Emily, Hanna, Spencer, and Mona back to Rosewood per Alison's request.
Characters
Seasons
Books
Affiliates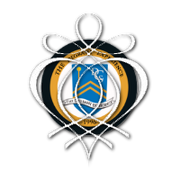 Get the My Wikia App!
With Wikia's official flagship app, My Wikia, you can search for communities and add them to your home screen and read constantly evolving, deep content in a customizable format.
DOWNLOAD NOW FOR FREE!

Featured Article
Close Encounters
The Liars immediately follow up on their lead by taking a trip to the Busy Bee Inn, the place where Aria's family visited frequently in the past. Upon their arrival, they are met with a mess. Alison's clothes were laying all over the place, and a window had been smashed. The Liars begin to theorize what may have made :) Alison leave the Busy Bee Inn. Did A finally get to Alison? Before they could come up with more theories, the door slowly closed, revealing a message from A: YOU'RE TOO LATE! -A
Emily enters the church with a pie in one hand, and her phone in the other. She and Hanna are discussing the events of the night before, while Hanna seems to be tossing her clothes in a pile on her bed. Hanna informs Emily with her theory: Could the struggle at the Busy Bee Inn be a complete set up? After Emily sets down her pie for the Church bake sale, someone slowly enters the church and creeps out of Emily's view.
Spencer is sitting on a chair in Toby's loft looking down at her cell phone when someone knocks on the door. After opening the door, Spencer finds her father, Peter Hastings, standing at the other side. She immediately assumes Peter had been tracking her down. Peter orders Spencer to pack her bags and come back home immediately, but Spencer strikes back saying she'll only come back home if Peter comes clean about him and Jessica DiLaurentis. Peter enters Toby's loft and informs Spencer that "Jason has fallen off the wagon.". Peter goes on to tell Spencer that Jason got into a bar fight and had been arrested.
Read more...
Latest Episode
Hush, Hush, Sweet Liars
Next Episode
Tic Tock, Bitches
In The News
Loading RSS data...
Loading RSS data...
Loading RSS data...