"
Fool me once, shame on you. Fool my best friend, you're dead freakin' meat
"

— Hanna
Hanna Marin is one of the main characters in the Pretty Little Liars television series on ABC Family. She is portrayed by Ashley Benson .
Biography
Hanna used to be overweight prior to Alison's disappearance. Despite being the sweetest of the bunch, she was constantly made fun of by Alison for being overweight. After Alison went missing, Hanna befriended Mona and lost weight, becoming thin and popular over the summer. The newly minted queen bee, Hanna, wins Homecoming Queen but is constantly reminded by A of her dorky days as "Hefty Hanna".

Even though Hanna is one of the most popular and prettiest girls at school, she is generous and kind. She is the boldest and the most outspoken of the four girls often making snarky comments, not afraid to say what she really thinks of a person. However, she is very gullible and ends up trusting people easily.
Hanna is witty and sassy but also innocent, caring and thoughtful. She does everything to keep her loved ones safe from A. She is protective of her friends and shows her fierce side when defending them. Hanna's sarcasm and sense of humor often makes her come across as 'ditsy' however, she is actually quite smart and bright. Her strong instinct has often led her to find many a clues about A and she also scored well on the SAT's. Hanna tends to get in trouble owing to her impulsive and rebellious nature. In the last few episodes, Hanna has had to deal with the fact that her mom is in prison because A framed her for murder; as always, Hanna is able to pull through and show some real strength towards clearing her mom's name with the help of Travis. After Spencer, Hanna is the one who has shown most effort, strength and dedication to find out who A is.
Physical Appearance
Hanna has a beautiful heart shaped face complimented with piercing baby blue eyes, full lips and dimpled smile. She has a curvaceous frame with slim, shapely legs. Her golden blonde hair was long; she cut it short before the start of senior year in Season 3. Her skin is light with a milk and rose complexion which sums up her innocent and playful personality. In Season 5, Hanna will again cut her hair short with black highlights.
Prior to the "Pilot," Hanna was a larger form of herself, and because of her increased weight gained the nickname 'Hefty Hanna' from Alison DiLaurentis.
Series
Appearances (120/120)
| | | |
| --- | --- | --- |
| Season 1 (22/22) | Season 2 (25/25) | Season 3 (24/24) |
| | |
| --- | --- |
| Season 4 (24/24) | Season 5 (25/25) |
Friendships
Hanna was part of Alison's clique and bore the nickname "Hefty Hanna" which, ironically, her 'friend' Alison came up with. Despite being the sweetest of the bunch, Hanna was often cruelly mocked and teased by Alison. Quite possibly because Alison was aware that Hanna had the potential to be the more attractive girl if she gained confidence and lost weight. After Alison disappears Mona and Hanna work out and diet and she becomes thin. Following Alison's disappearance, the new, thin, reinvented Hanna became the most popular girl at Rosewood alongside Mona, a fellow former nerd. But once Hanna began receiving messages from "A", she rekindled her friendship with Aria, Emily and Spencer and began to slightly distance herself from Mona when she realises that Mona is mean to the unpopular kids and has forgotten that she was once just like them.

Hanna always has her friends' backs. She asks Maya to come to homecoming to surprise Emily when she finds out that they kissed. Emily also stays at Hanna's for a while when her parents are in Texas. Hanna and Aria are also very close and even though "A" forces Hanna to send Aria's mom to philly in exchange of her money back, she later regrets doing it and tries to get back the tickets that she earlier sneaked in Mrs Montgomery's desk. Hanna also tells Aria about the time Alison helped her throw up.Hanna and Spencer's friendship is more sisterly as Spencer is always correcting Hanna when she says or does something silly. In "A Kiss Before Lying", Spencer threatened Kate that if she does anything to hurt Hanna, she'll send an embarrassing photo of Kate to the whole school. And in "Eye of the Beholder", Hanna tried talking to Toby about Jenna because she knew how much Spencer has been hurting since losing him. In Mona Mania, Hanna officially ended her friendship with Mona when Spencer lost the quiz off because of Mona.

Hanna begins to bond with the sweet but nerdy Lucas in "There's No Place Like Homecoming." Despite the fact that she was still dating Sean when they met, While she is in the hospital, he skips school to visit her in the hospital, and leaves her flowers, although she doesn't know who they are from. Ultimately, he admits to having strong feelings for her. Though Hanna likes Lucas as a friend, she feels she couldn't date him and rejects him in "Moments Later." She attempts to mend their friendship in "Careful What U Wish 4," but "A" forces her to lead him on and break his heart, once again hurting him. After finding out that Mona destroyed Caleb's letter to Hanna, Lucas brings back Hanna's ex-boyfriend Caleb saying Hanna "deserves to be happy."

Lucas then begins to crush on the new girl in photography club, Danielle, but is to shy to approach her. Hanna then goes and talks to Danielle about she used to like Lucas but "couldn't compete" with all the other girls, and that he had sold some of his pictures online. Her interest piqued, Danielle asks Lucas on a date. Lucas, thinking Hanna did this because she felt bad for breaking his heart, then tells Hanna she and ex-boyfriend Caleb must double date them or he wouldn't go, due to his nervousness saying "you (Hanna) got me into this mess, you can get me out". During the date, Danielle gets the wrong impression that Hanna is not over Lucas. Hanna then gets Caleb, whom she still hasn't forgiven, to hold her close in front of Danielle. No longer feeling threatened by Hanna, Danielle reaches for Lucas' hand and holds it. Lucas later thanks Hanna for her sacrifice, knowing her mixed feelings for Caleb.
Relationships
Mike Montgomery Kissed.

Sean Ackard: Broken Up. (see "Seanna")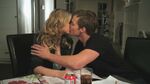 Wren Kingston
: Kissed. (see "
Wrenna
")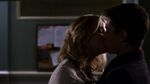 Caleb Rivers: Dating. (see "Haleb")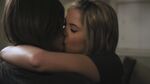 First Relationship
Second Relationship
Third Relationship
Fourth Relationship
Travis Hobbs:
Broken Up (See "
Tranna
")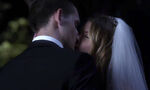 Trivia
Book Comparisons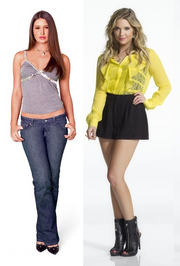 Main article: Hanna Marin (Book Character)
Quotes
Hanna: Mom, you don't need to do this.
Ashley: Do what?
Hanna: Squeeze his grapefruit.
Lucas: I didn't mean to invade your personal... skin.
Hanna: It's okay. The Leprosy cleared up.
Hanna [to Caleb]: You know what? Just don't talk about the Biebs, ok? You don't know the Biebs, you don't understand the Biebs. Or his hair.
Hanna: I went to fat camp for five summers. I can handle some woods.
Hanna: Fool me once? Shame on you. Fool my best friend? You're dead meat.
Hanna [to Caleb's foster mom]: Do you see that lady over there? That's my mom. She's also a senior partner at the firm of Dolce, Gabbana & Leibowitz. So I suggest you give Caleb his money and continue to give him his money until he turns eighteen, or I'll have to get all Erin Brockovich on you and haul your butt into court.
Hanna [role playing]: Alison, you were the best friend I ever had, but also my worst enemy.
Hanna: Oh God! I look like a demented creamsicle.
Hanna: I can't go around without a phone. That's like going around without a brain or shoes.
Hanna: Why are you looking at pictures of bald fat men?
Aria: I'm looking for a guy for my mom. I don't know I just thought that she could try online dating.
Hanna: She's divorced, not desperate.
Hanna [about Emily]: Um, Nate, she's gay. She dated your cousin.
Hanna: I'm too depressed to work a zipper.
Aria: I wake up every morning with the intention of telling him, and then I go to sleep every night feeling guilty that I didn't.
Hanna: At least you have your afternoons free.
Aria: "Unable are the loved to die for love is immortality."
Hanna: That's creepy.
Aria: It's Emily Dickinson.
Hanna: I don't care if it's Santa Claus, considered me creeped.
Hanna: I smell dead people.
Hanna [about Shana]: You spend your whole life doing crunches, getting rid of tan lines, not eating that second pudding and in the end you're just a stale loaf of bread lying on a rack.
Hanna: For once, I'm right and you're wrong, Spencer.
Hanna [about wearing a corset]: People actually wore this crap; I'm never complaining again about a sports bra.
Emily: Somebody tried to kill Ali. They buried her in her backyard.
Aria: Right, and then Grunwald pulled her out.
Hanna: Yeah, like a carrot.
Hanna: Spence, the last thing I want to do is discuss my feelings over a tub of chunky monkey.
Hanna: Spencer, I'm about to have a breakdown. Your floppy foot is going to push me over the edge.
Hanna: Em, get real, this is all about the A-ness of things.
Hanna: The more I see of men, the more I want to get a dog.
Hanna [to Holbrook]: Don't get up. I don't want to accidentally run into your mouth again.
Aria: Okay, you really need to eat something. Hanna, give her your cookie.
Hanna: You give her your cookie, I'm hungry.
Emily: Follow him!
Hanna: No you follow him! I have to change my underwear!