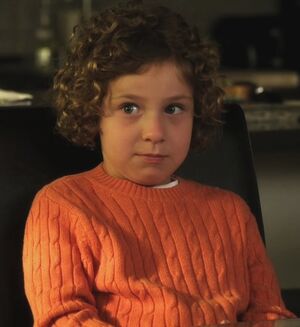 Atticus King is the show creator I. Marlene King's son. He spends time on the set occasionally and has appeared on the show three times. He plays one of the children who runs away when they encounter Toby on the street in "Know Your Frenemies," and the child Hanna babysits in "The First Secret." Also, he was at the Zoo in Free Fall.
Gallery
Ad blocker interference detected!
Wikia is a free-to-use site that makes money from advertising. We have a modified experience for viewers using ad blockers

Wikia is not accessible if you've made further modifications. Remove the custom ad blocker rule(s) and the page will load as expected.