Alison DiLaurentis
Comments

3k
818pages on
this wiki
"
I could hear her talking to someone. I tried to tell her I was alive. I was screaming.
"

— Alison

Alison DiLaurentis is a main character in the television series Pretty Little Liars on ABC Family. She is portrayed by Sasha Pieterse.
Biography
Alison was the 'It Girl' and
Queen Bee
of Rosewood's teenage social circle, who had been best friends with
Hanna
,
Aria
,
Spencer
, and
Emily
 before disappearing the night of
September 1st, 2009
. Out of the girls, she was considered pretty, manipulative, secretive, devilish and vindictive. Despite her bad behaviour towards people, she could also make them feel very special, she also has a sweet and caring side. Her parents did not know the real Alison; they only knew their sweet girl who did what she wanted. Alison did not have a close relationship with her brother; they often f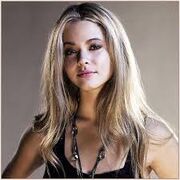 ought.
One year after her disappearance, "Alison's" body was found buried in the backyard of Maya St. Germain's house (her old house). The autopsy states that she suffered a blow to the head and subsequently suffocated to death, with dirt being found in her lungs. The item that was used to hit her was supposedly a shovel, which was also used to bury her. A flashback is shown in "This Is A Dark Ride" of her hand coming out of the ground of her backyard, made for a gazebo. It is later revealed someone helped her out of the ground.
In "A DAngerous GAme" it is revealed that Alison may possibly be alive and wandering around in a Red Coat. While her current existence has always been somewhat ambiguous throughout the series, Hanna, Spencer and Mona insist that Alison is alive because they have seen her; however, Aria and Emily haven't. Her potential existence ultimately raises a number of questions, especially concerning the body that was discovered in the pilot episode and where Ali has been.
In "Now You See Me, Now You Don't," it is confirmed Alison is alive. Carla Grunwald revealed Alison was pulled out of the ground by her. Mrs. Grunwald said Alison would call her because she is psychic, and was scared of "A." Grunwald said she had a really bad feeling in her the night of Alison's dissapearence. She went to Alison's backyard and saw Alison's hand coming out of the ground. She pulls a very shaken Alison out of the ground, who appears to be confused and scared. She drives her to a hospital, but when Mrs. Grunwald wasn't looking, Alison ran away. Its also revealed that there are indeed two Red Coats. One is CeCe Drake who is apart of The A-Team. Another Red Coat was there, who appears to be helping the girls. This Red Coat is indeed Alison. In "Grave New World", Alison is shown to be alive. In "A is for Answers" Ali explains what happened on the night she disappeared.
Personality
Though Alison had it all, she was easily threatened by people who intimidated her. Her jealousy and need for power got the best of her and often caused her to act cruel and selfish. Her fearless nature helped her to get back at her enemies in big ways. Alison was vindictive and cunning, often using other people as tools in her manipulations - she was the snake behind an angel's face.
Nobody told a lie better than Alison. She kept many secrets from her friends but never let them keep any from her. Alison often used her friend's secrets to keep them under control. She spun a web of lies so tangled that her friends were left to deal with "A" even after she was gone.
Physical Appearance
Alison is a very attractive young girl. She has golden blonde hair, which is usually in curls along with blue eyes. Her face is heart-shaped. She is slender and graceful, and wears fashionable and feminine attire. Alison's physical appearance is mainly reflected in her confident stance.
Series
Appearances (57/95)
Season 1 

(15/22)

Season 2 

(14/25)

Season 3 

(13/24)
Season 4 

(20/24)

Season 5 

(1/25)
Posthumous Video Footage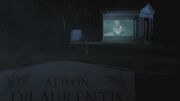 Before disappearing, Alison had met with Ian at "The Kissing Rock," where they had made a makeout-tape. In the footage shown to the girls by Agent Cooper in "Know Your Frenemies," Alison teases Ian, "I know you want to kiss me." Ian replies, "Come closer." A struggle appears to occur, and the camera falls to the ground, losing focus on the other two. Then, Alison's hand falls into view of the camera; her hand grabs onto some dirt and leaves, before going limp. She falls down and you can only see her hand... it's not moving. But a bit later, in The Devil You Know, it is seen that afterwards she grabs at the dirt then lets go of it and laughs, thanks Ian for coming, and then Ian puts his jacket back on and walks away. The girls had originally taken this video as proof that Ian murdered Alison, but upon seeing the additional footage, courtesy of "A," they are left to wonder. In some video footage from the same night in "The Blond Leading the Blind," Ian claimed to Garrett and Jenna that he met Alison at "The Kissing Rock" in order to obtain the N.A.T. Club videos that she had taken. Unbeknownst to him, Alison had already stored the videos away and gave Emily the key.
Romantic Relationships
In "Surface Tension," Alison asks Spencer to teach her how to play field hockey, which Is the sport Ian is coaching.When Aria says that maybe Alison is interested in playing field hockey because of a guy who also plays, Spencer says that only girls play field hockey, not even realizing that Ian was the coach at the time.
In "Moments Later," Spencer finds a tree in the woods with the words "Ali + Ian" carved into it. It suddenly makes sense that the "older boy" Ali was seeing was Ian.
Viewers do not know much about their relationship beyond the few moments we see them flirting.
In addition Alison had a sexual relationship with someone known as Board Shorts. Alison thought she was pregnant with his child due to being late on her period. She went to Cape May with him the summer of her disappearance, and lied about her age being 18 in a letter to him.  In Now You See Me, Now You Don't, its revealed that Ezra Fitz may be Board Shorts.
Relationships
The Girls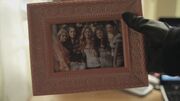 Alison was the ring-leader of her group of friends, which consists of Hanna, Aria, Spencer and Emily. Alison had hated Mona, who was dorky at the time and constantly made fun of by Ali. When Aria thought about being nice to her and waiting for her, Alison convinces her not to. Alison treats Hanna like her lackey, Emily is hinted to be more than a friend, and Spencer and Alison often clashed with one another. She also made fun of Lucas a lot and called him a hermaphrodite, or "Hermie," which led to Lucas smashing up her memorial. She as well did not like Jenna and refers to her as "Jenna the Jerk" and states she finds her creepy. Alison had ultimate power over her friends, getting them to do what she wanted despite their objections. No one ever stood up to her except Spencer. Though she was cruel and nasty to them, it is hinted multiple times she truly and deeply cared for the girls.
Aria Montgomery
 -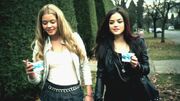 Alison has a more neutral relationship with Aria than the other three girls. She seems to have the loosest connection to Alison compared to the other three girls. They seem to get along and have a casual friendship. They don't get into many arguments, nor does Alison treat Aria like a lackey. However, Aria does follow Alison's suggestions most of the time. Alison mostly lets Aria do her own thing and does not often get involved in her personal life, except when she threatened her father about the affair, and would sometimes use it to get Aria to do what she wants. They are both naturally independent and obsessed with their own sophistication.
(see: "Arialison")
Emily Fields
 -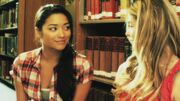 It is seen multiple times throughout the series that Emily was closest to Alison than rest of the group. In "
The Perfect Storm
," we learn Ali and Emily had a relationship that was more than a friendship. She wrote Ali a love note and loved her more than a friend. Alison was leading Emily on though and had no real feelings for her than friendship. However, in "
Monsters in the End
," she chose to give Emily the snow globe with the hidden key. Alison tells her to keep it safe because it's "a lot more valuable than it looks." This might mean that Alison trusts Emily more than the other girls. Alison also tells her that Emily is the only one that really "understands her". The she can be honest with. When Emily was on the brink of death In "
Over My Dead Body
," she wakes up and she sees Alison. Alison tells her that she misses her the most and was her favorite, and that no one loved her as much as Emily did. She also questions if she really wants to be free of "
A
," and also questions whether she wants to stay in the position she is in or join her. Emily then asks if she knows who "A" is. Alison responds that of course she knows. After Emily asks her to tell her, she states she can't because "Two can only keep a secret if
one of them is dead
." Alison then gently kisses her, which makes Emily believe that she is alive. Out of the rest of the girls, Alison said that Emily is the only one who truly understands her and with whom she could completely be honest.
(see: "Emillison")
Hanna Marin
 -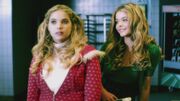 Alison bore Hanna the name "Hefty Hanna" mocking her weight, Despite being the sweetest of the bunch, Hanna was often cruelly mocked and teased by Alison. This is seen in "
Know Your Frenemies
" as well as in "
Never Letting Go
" and other episodes. In "Know Your Frenemies" we also find that Alison even convinces Hanna to throw up to lose weight, therefore starting an eating disorder for Hanna. She also convinces Hanna not to eat in "
Pilot
" with the excuse she is being a friend. She is very mean to her during "
To Kill a Mocking Girl
" calls her a wannabe and other rude words leaving Hanna in tears. She doesn't stop until Aria tells her to. Alison tells Hanna that she didn't mean it and that she was freaked out about "The Jenna Thing." Alison also mentioned in her diary that she almost convinced 'Hefty Hanna' to shave her head. Out of the four girls Alison seems to be the meanest to Hanna because she was jealous of Hanna's good looks and knew Hanna had the potential to take Alison's place as the most popular girl at Rosewood high, only if Hanna lost weight and gained confidence. She usually leaves Emily and Hanna feeling bad about themselves. Hanna also has the most hallucinations about Ali such as in the hospital and with her therapist. This could be because she never had the guts to stand up to Alison's teasing and subconsciously feels upset about never doing so (although she once tried to get Ali to stop bullying Lucas, but ultimately backed down). But other than the times she was cruel to Hanna, they were very good friends and Ali was nice to her. 
(see: "Halison")
Spencer Hastings
 -
Her relationship with Spencer is very different. Spencer and her were always fighting, and trying to out-do each other. She usually leaves Spencer annoyed with her and Ali distressed because Spencer is the only one of the four girls who could ever stand up to Ali, which fact first comes apparent in "
Pilot
, when they have their argument in Spencer's house, the night of Ali's disappearance. There, Ali threatens to tell Melissa about Spencer's kissing Ian or else she will. Spencer yells at her that if she should so say one word to her, she'll tell everyone the truth about "
The Jenna Thing
." Also in "
If At First You Don't Succeed, Lie, Lie Again
" she is again seen pressuring Spencer to tell her sister about Ian. (This is hypocritical considering the fact that she was secretly dating Ian, and Alison probably did it in order to make Spencer look bad while getting Ian to herself.) Spencer tells Alison that she is sick of her games, and Alison is dead to her already. Alison appears distraught, then Alison leaves angrily, and Spencer follows her. Spencer is the most like Alison: smart, determined, sophisticated, and will do just about anything to be the best.
(see: "Spalison")
Family
Jessica DiLaurentis
 -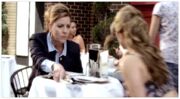 Alison often threw tantrums to get what she wanted from her mother Jessica, as seen in "
Turn of the Shoe
." She would hold her breath until Jessica gave in, a trick Alison perfected at the age of 5 to get what she wanted. Jessica also took notice of
CeCe Drake's
 growing bad influence over Alison and tried to put a stop to it. Alison seemed to challenge her mother's authority somewhat in order to do the things she wanted. 
Jason DiLaurentis
 -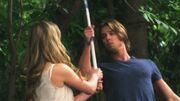 She did not have such a great relationship with her brother Jason, due to his drug addiction and their mutual disrespect of each other's boundaries. Both had no qualms going into each other's room, stealing and breaking each other's belongings. Some glimpses of that were seen in "
The Goodbye Look
," "
My Name Is Trouble
," and "
Surface Tension
." In one instance, Alison had fled one of her brother's house parties in tears, blaming her distress on Jason and his friends' invasiveness in her room, but left the particulars vague.
Other Friends
Duncan Albert - Alison had a some sort of secret friendship or relationship with Duncan before her death. Duncan saw a side of her she didn't show other people. It seemed that even though using a fake name, Alison was much more honest and real with him. It seemed like an indication of what a better person the adult Ali would have been like, but never got a chance to happen. Duncan met Alison/Vivian in a book store in Brookhaven. Vivian often spoke about her four friends to Duncan, which mean she trusted him to a certain extent. He reveals that he and Vivian met up at a place near Brookhaven quite often during the summer Alison disappeared. He also reveals that he knew Vivian's real name was Alison but was unaware of her death until Aria told him. During the friendship Duncan often took Alison up to his helicopter. He explains that he and Alison used to fly often and that she used to feel free, safe, and in control. He also mentions that he might have been in love with Alison.
CeCe Drake
-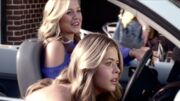 CeCe dated Jason, and sometimes hung out with Alison, but CeCe was very similar to Alison's attitude. CeCe taught Alison some of the wicked stuff she knew. And also Alison told CeCe some secrets about the girls. CeCe and Alison had more of a big sister, little sister relationship.
In Season 4, its revealed CeCe and Alison had an unhealthy relationship. Mrs. DiLaurentis says CeCe would pose as Alison. CeCe hated Alison for getting her kicked out of college. CeCe assumed the other girls were in on it to, so she joined The "A" Team to torture them.

Paige McCullers - On a date of Paige and Emily Fields, CeCe reminds them of Paige's violent past with Ali. In a flash back at one the liar's sleepovers they are trading clothes and Aria points out the bruises on Ali's back she simply replies " Oh Pigskin gave them to me" they asked who Pigskin is but Ali didn't answer. As Ali does with everyone she was going to tell everyone that she is a lesbian. Alison had an enmity of sorts against Paige McCullers, whom she nicknamed "Pigskin." Apparently, Alison once received a kick to the back in a sport from Paige after she annoyed her too much, but swore vengeance upon "Pigskin." Somehow aware of Paige's secret pining for Emily, Alison forged love letters in Emily's name and sent them to Paige, eventually leading to Alison intercepting one of Paige's own letters, which Ali used to blackmail Paige into becoming her "property." CeCe speculates Ali to have most likely been afraid of Paige.
"Autopsy" and "Death"
Alison seemingly died of suffocation, which is revealed in "The Jenna Thing" and mentioned once again in "For Whom the Bell Tolls." More information on her death is revealed in "Save the Date:" Alison had been hit from behind or was running away when she had been hit on the head. The wound had come from a curved, blunt object (which Spencer believes to be her old field hockey stick). However, the impact had not killed her immediately. The autopsy found her lungs to be filled with dirt, implying that she had been inhaling dirt in the last moments before her death. This basically means her assailant had struck her, either knocking her unconscious or otherwise paralyzing her defenses, and proceeded to bury her alive. We later come to find in "Over My Dead Body" that the "curved, blunt object" actually wasn't a field hockey stick, but a shovel. Alison was buried by the same object that damaged her head. In "It Happened 'That Night'," Alison's body is stolen from her grave. In "This Is A Dark Ride " Alison's body is found in the ice cooler at the Halloween Ghost Train Party, after Toby and Noel fight, knocking the Cooler down, showing a black leather bag. Also shown the same episode was a flashback of her hand coming out of the ground, revealing she may have escaped.  It was revealed in a flashback in "A Dangerous Game" that someone helped pull Ali out of the ground. We can see a hand reaching down and grabbing Ali's. In Now You See Me, Now You Don't, it is revealed that Carla Grunwald was the hand who pulled her out, meaning Alison did not die, and is still alive, hiding from A. Whose body it really is remains unknown. Alison was hit with a shovel and buried alive, but survived. Someone else was also hit with a shovel and buried alive, but died.
Dead/Alive Status
When "A" first appears to The Liars, they believe it is Alison. However, her body is found underneath her old backyard, confirming she is dead. Throughout the series, her death has been somewhat always ambigious (even though her body was found). This is supported by the fact Alison, on occasion, will "visit" the girls. For example, she leaves lipstick on a cup, leaves Spencers door open and the pill bottle she took, saved Emily from the barn, and left the doll where she put it in Aria's "dream".  She appears to them whenever they are hurt, about to be hurt, etc. She does it only when the girls are in trouble, and makes it seem as a hallucination or dream (but, purposely leaves traces of her existence there). In Season 3, a blonde woman in a red coat is introduced. She appears to be the Leader of The A-Team. Many fans believed she was Alison, although it would not make sense, as Alison was stalked by A. She visits Aria when she is sick and says "Do I look dead to you", implying she is indeed alive. In the Season 3 Finale, A DAngerous GAme, the mysterious Red Coat saves the girls, including Mona, from perishing in the fire from the lodge. Hanna wakes up and sees Alison wearing the red coat staring at her, with a worried expression on her face. The girls then conclude that Alison is Red Coat. Mona reveals Red Coat wears the "Alison" Mask, meaning her face could have easily been hallucinated. Its also revealed in This Is A Dark Ride that Alison was indeed buried alive, as her hand is seen sliding from the earth in a flashback. In A DAngerous GAme, a hand reaches to pull Alison out, furthur proving Ali is alive. Its not confirmed on whether Alison is alive or not, until Now You See Me, Now You Don't. The girls see two blondes in red coats. One is CeCe Drake, who is a member of The A-Team, but another one was there who saved Emilys life from a saw, and led the girls to A's main lair. Its obvious this one is Alison, as she appears to be helping her old friends. A seems to be spying on Alison, as a picture of Red Coat from the night of the fire is taped to the wall (her face not shown). By this point, the girls slowley process the idea of Ali being alive. Its not until Carla Grunwald appears to confirm there theory. She says that she has a "sense of knowing things", and that Alison would call her, trying to figure out who trying to hurt her. Mrs. Grunwald goes on to say, the night Alison went missing, she felt something awful. She drove to Rosewood. and went into her backyard. She saw Alisons hand, and its revealed Mrs. Grunwald pulled Alison out of the ground. She drove Alison to a hospital, but Alison ran away when she wasn't looking. Mrs. Grunwald says Alison is hiding from A, and that "he" is after her. "He" appears to be Ezra Fitz, who is after Ali for unknown reasons, but could possibly be "Board Shorts"- the older boy Ali was seeing. Alison is indeed alive. Who died in her place is not answered.
Notes
She, along with the other Liars, blinded Jenna Marshall in a prank intended for Toby Cavanaugh. However, in the "The First Secret," it's shown that Ali strongly disliked Jenna, (seemingly because Jenna refused to be intimidated by Ali, and refused to join her group of friends, saying that she'd prefer to pick her own friends), hinting that maybe Jenna really was Ali's intended target with the stink-bomb, and blinding her was no accident at all. Another possibility could be that Ali was forced by "A" to pull the prank, which would explain her insistence on going through with it, and her obvious shock at seeing Jenna inside, assuming that was not part of the deal.
Ali displays sociopathic qualities: controlling, paranoid, charming, seductive, dominant, incapable of remorse, and extremely intelligent. Though at times, Ali does seem to display real emotion.
She was kissed by Emily Fields, but later informed Emily that she likes boys and would only kiss her for practice for the real thing. In "Over My Dead Body," it is implied that Alison may have actually loved Emily, or else that is simply Emily's wishful thinking.
Spencer Hastings knew Alison was seeing an "older boy" the summer she disappeared. The girls did not know for sure that the mystery guy was Ian until seeing The Kissing Rock video in "Careful What U Wish 4."
Spencer Hastings was the only one of her friends who did stand up to Ali.
Her signature lipstick color is Jungle Red.
Alison seems to foreshadow her own death in "Please, Do Talk About Me When I'm Gone."
In "The First Secret" Ali tells a story about two twin girls which one killed the other and gets sent away, and that the other escaped yesterday (October 29, 2008). Later on, as the girls walk past a creepy house there is a car that states: "Radley Sanitarium" - a place which plays a major role in the books, and in Season 3 of the show.
A popular theory among fans is that Alison isn't dead and her twin, Courtney, died on September 1, 2009.
In the episode, "This Is A Dark Ride" Alison's body is discovered after it went missing in the episode "It Happened 'That Night'"
Another theory is that Alison is dead, but it is her twin sister, Courtney, who is the leader of the A team and the one Emily saw in the red coat digging up Alison's grave, "Dead To Me."
She thought she was pregnant, but Mona revealed that it was a false alarm and she was not.
Besides A, Alison is the one who has the most secrets.
In "Dead to Me" Emily remembered something from "That Night." She saw red coat and it was thought to be Alison along with red coat's helper: Mona.
At the end of Season 3, it was revealed that Alison is possibly alive.

In Now You See Me, Now You Don't, it was confirmed that Alison is alive and hiding from A.
In Grave New World, the girls finally come face to face with Alison and she tells them that she can't come back because it's not safe.
In A is for Answers, Alison tells the girls everything about the night she dissapeared.

Alison always appears in the season finales.
In The Mirror Has Three Faces, her mom revealed that CeCe and her "wore" each other's personalities. 
It is revealed in A is for Answers that she was the one who pushed Ian off the bell tower.
Trivia
Ironically, the name Alison means "truth" in Irish. It also means "noble" - everything Alison is not since she was a manipulative liar.
Sasha Pieterse, the actress playing Alison, could have played Hanna Marin, because she originally auditioned for the role of Hanna. Then the producers had her try out for Alison and she eventually got the role.
In Alison's bedroom you can see a picture of her, Jason, and a girl identical to her, and under that French saying about twins (possibly hinting that she has a twin).
Her surname DiLaurentis is anagram as 'Liars United', very similar to the tagline for Season 4 Liars Unite.
Book Comparisons
Main Article: Alison or Her twin
Alison disappeared three years prior to the first book. In the show, it was one year. And in the books, Courtney disappeared in the beginning of summer before going into 8th grade. In the show, it was labor day weekend and all the girls were soon to be sophomores.
In the show, Alison dressed as Vivian Darkbloom to stay under "A's" radar. In the books, she didn't receive texts or notes from "A."
In the books, Alison is actually alive and it is her twin sister Courtney who is dead. In the show, there is no mention of a twin as Oliver Goldstick pointed out that, "they will not be exploring that storyline."
In the books, Alison had fewer secrets.
In the books, Emily kissed Courtney in the treehouse in Courtney's backyard. In the TV show, Emily kisses her in the school library.
In the books, Jenna and Courtney planned "The Jenna Thing" together because they both wanted Toby to go, but in the show, Ali does it on her own, but with some slight help from Hanna, Aria, Spencer, and Emily.
In the books, Alison & Courtney were both creeped out by Ian, with Courtney only pretending to be into Ian to get him to kiss Spencer. In the TV show, Alison seems to have genuine feelings for Ian, and gets angry when she sees Spencer kissing him.
Alison never had a pregnancy scare in the books, but she had one in the summer before she disappeared on the TV show. Later on Mona revealed, based on Ali's diaries that such pregnancy was merely a false alarm.
Alison was also with a boy named Nick in Ali's Pretty Little Lies which so far has not been mentioned in the show.
In the books, the Liars were actually friends with Courtney and not Alison.
In the books, real Courtney had been in Radley due to Alison's lies. In the TV show, it has yet to mention Ali's twin Courtney.
In the books Alison had no connection with Ezra, in the show Alison had a sexual relationship with him.
CeCe and Alison were "wearing each other's personalities" which may be the show's version of the Alison and her twin.
In the books, Alison is revealed to be A. In the TV show, A has been hunting her for reasons yet to be discovered.
Memorable Quotes
Alison: Friends share secrets. That's what keeps us close.
Lucas: It was just an accident.
Alison: Is that what the doctors told your mom and dad at the hospital?
Hanna [in hallucination]: Please, just tell me the truth.
Alison: It won't make any difference darling.
Alison: You think the truth is some big shiny disco ball of purity? Then go ahead and try it. Be honest. See what it gets you. Telling the truth to the wrong person at the wrong time is how I ended up where I am. Take it from me, you're always better off with a really good lie.
Alison: It's immortality, my darlings.
Alison [to Emily]: A kiss is a kiss. I like boys. Trust me, if I'm kissing you, it's because it's practice for the real thing.
Alison [to the Liars]: When I hide something it stays hid, until I want it found. That's why your secrets are all safe with me.
Emily [about Alison]: Alison lied more than she breathed.
Alison: You think you know people, and then they surprise you.
Alison [to Jenna]: If you ever come back to Rosewood, I'll bury you.
Alison [about Mona]: If you ignore it, it will go away.
Alison [to Emily]: Shy on the streets, sexy in the sheets.
Alison [in Emily's hallucination]: Two can only keep a secret if one of them is dead.
Alison [to the Liars]: Wait for it, wait for it...
Alison [to Spencer in her dream]: We're practically sisters...
Alison [to Spencer]: This isn't Yahtzee sweetie, this is some seriously messed up stuff.
Alison [to Hanna in hallucination]: You know, I really should do something about A, that bitch is genuinely getting on my nerves.
Hanna [to Alison in hallucination]: What happened to you?
Alison: It's complicated Hanna, really complicated, worse than algebra.
Alison: Oh, honey, you didn't even know me when you knew me.
Alison [about Prudence's boob job]: She had to do something to compensate for being named Prudence.
Alison [to Aria in Misery Loves Company]: No sweetie, I'm more real than I've ever been.
Alison [to Aria]: If I tell you the truth, you don't have to believe it.
Alison [to Spencer after church]:
What do you suppose Loser Mona was doing in there? Praying for bigger boobs?
 Spencer: Why do you even bother going to church?
 


Alison:
I like to cover my bets.
Aria [to Alison]: Do you see A?
Alison: Everywhere I turn. So do you. You all do.
Alison [to Hanna]: Never look back Hanna. Something might be gaining on you.
Alison [to Emily]: You need to be careful of what you're good at, hun, 'cause you'll spend the rest of your life doing it.
Alison: It's still not safe for me to be here.
Alison: I wanna come home but you have to help me.
Alison: Look at me. Someday someone will love you for exactly who you are. It just might take you longer than the rest of us, that's all.
Alison [To Ian]: What does N.A.T. stand for anyway? Need a therapist?

Alison's Gallery